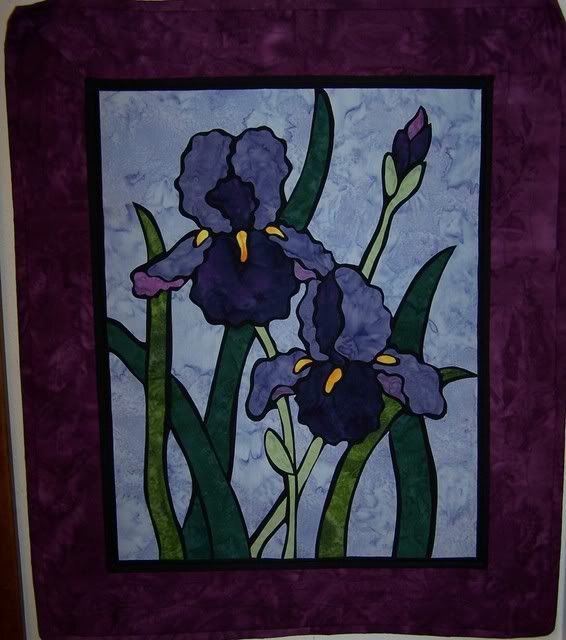 I created this wall hanging from a kit (Details By Diane). The kit came with all the fabrics, but I changed the batik background and a few smaller pieces to give the quilt a brighter appearance.
Details by Diane has a web site which I've added to the link bar to the right. She offers a whole line of Gallery Series wall hangings that are just beautiful. The patterns are easy to follow and rather quick to put together.
During the process of creating this wall hanging, I realized that I would like to start creating my own floral quilts. I take a lot of pictures of flowers and other nature landscapes that would truly be fun to create into an art quilt.